One pop of color is sometimes all it takes to bring a room to life. If you're a little hesitant to go with a vibrant one, no worries. We've got you covered with these more approachable hues you can have for your home. Use it for an accent wall or as one of the colors to complete your 60-30-10 (learn about this interior design rule here).
BCP-0142 Ranch House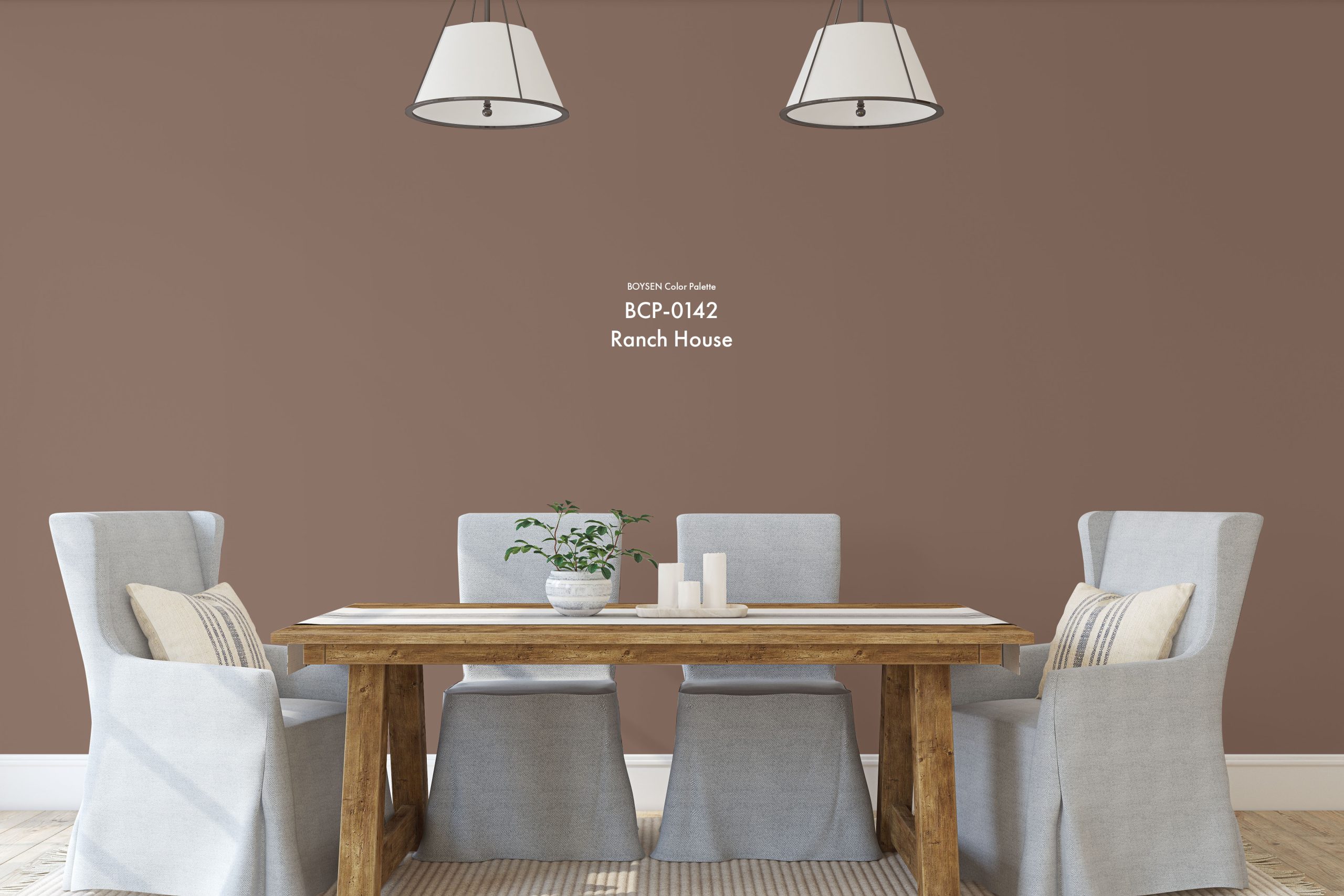 Brown is the color of the earth. A grounding hue, it's associated with stability and dependability. In a room with brown, one feels a sense of safety and security. If you want to stick to neutrals, this brown shade can give you that and a little bit more. Check out Ranch House that comes in a delicious milk chocolate hue.
BCP-0667 Blessed Blue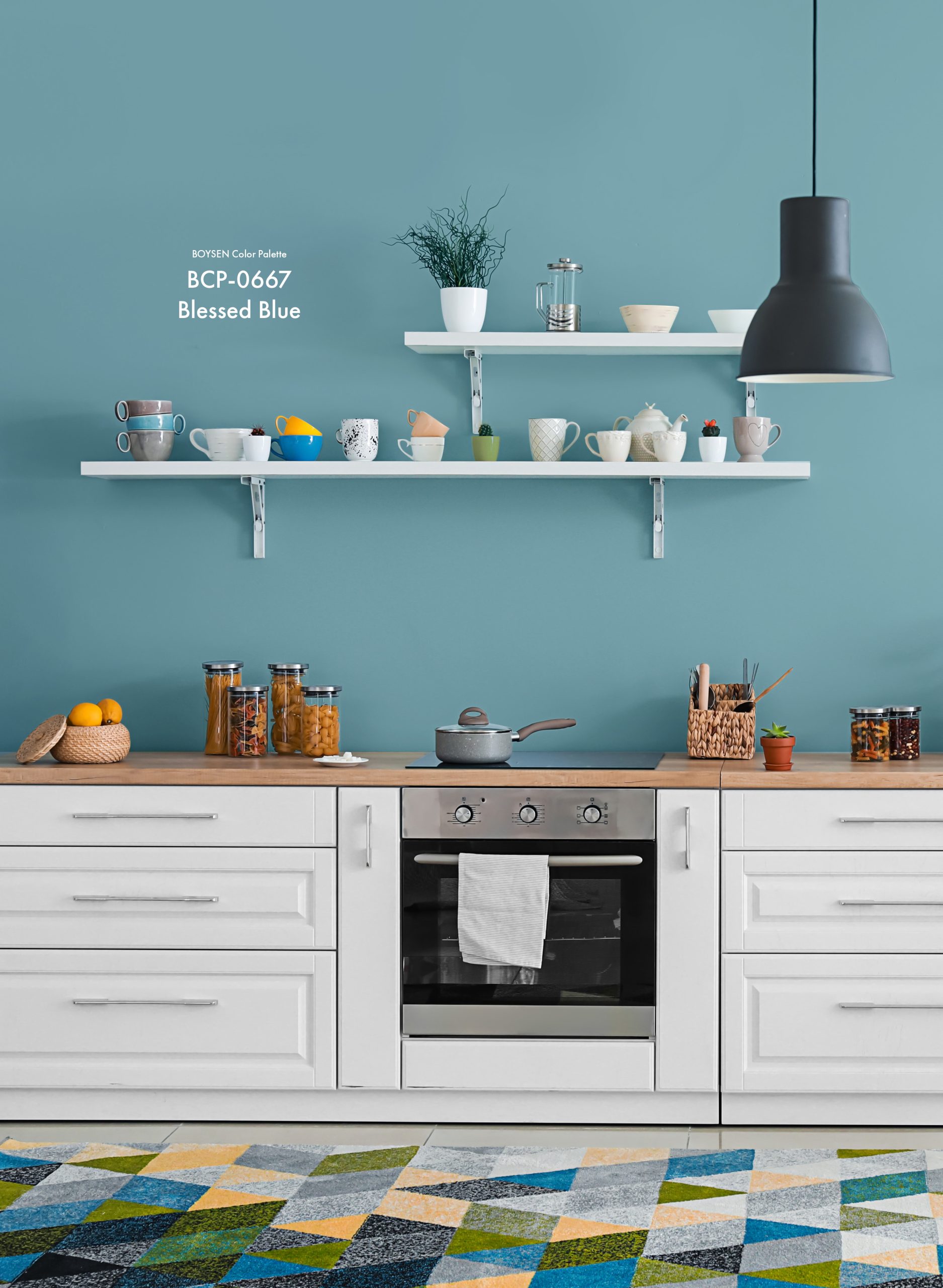 Take the plunge! This light robin's egg blue has endless charm. It's a refreshing and effortlessly cool color for the home. It's gently vibrant as well. It's not bright enough to be overwhelming but anyone who sees it will stop to admire it. A sure show-stopper! Picture Blessed Blue in a kitchen or bathroom to complement white fixtures.
BM-0033 Vanilla Ice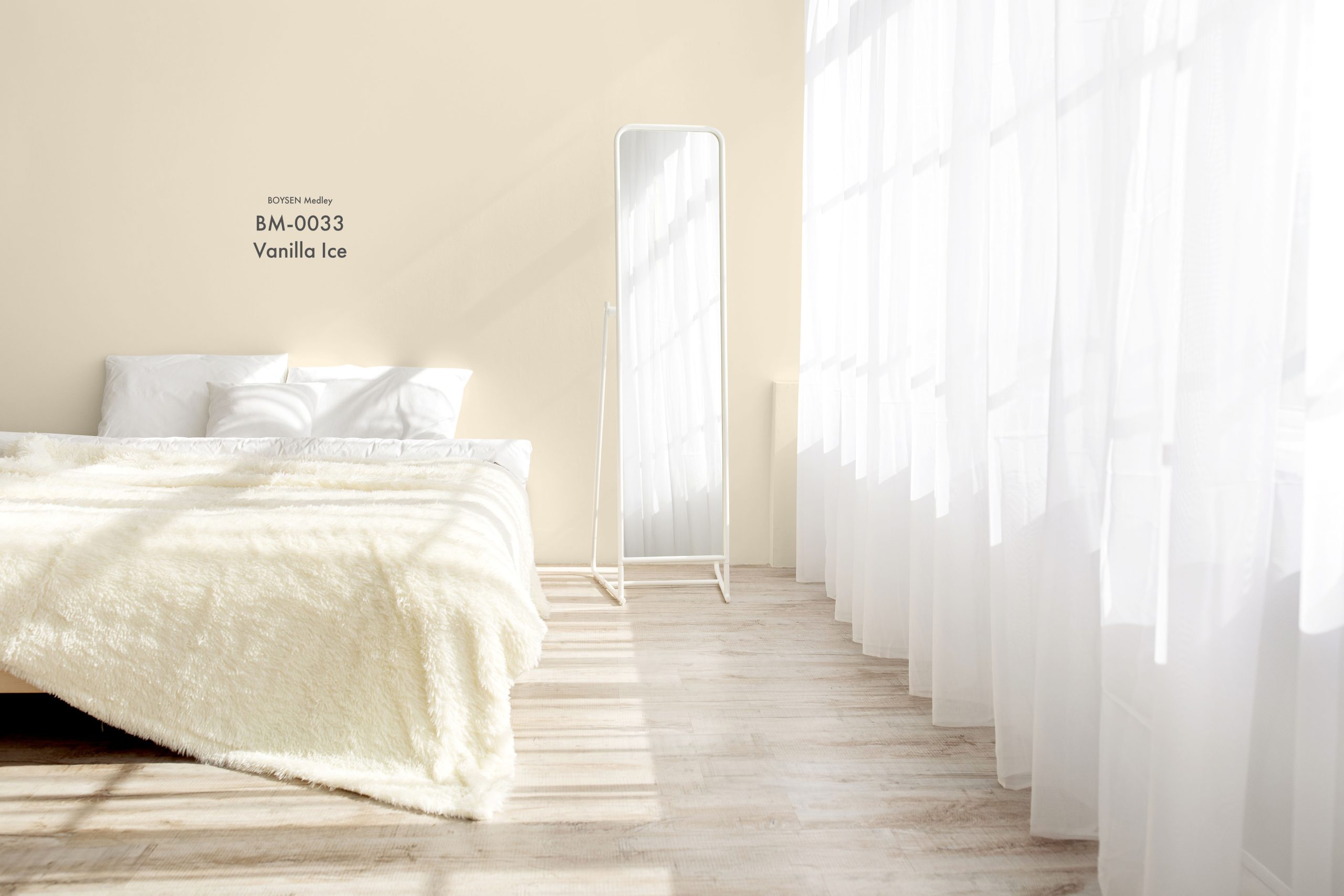 Play it safe with a rich cream shade. If you want to separate an area of the room without making it too obvious, such as if you have a work area in your bedroom or living room, painting the wall around it a different color from the rest will do the trick. Keep things light and airy with Vanilla Ice.
BCP-0056 Dainty Debutante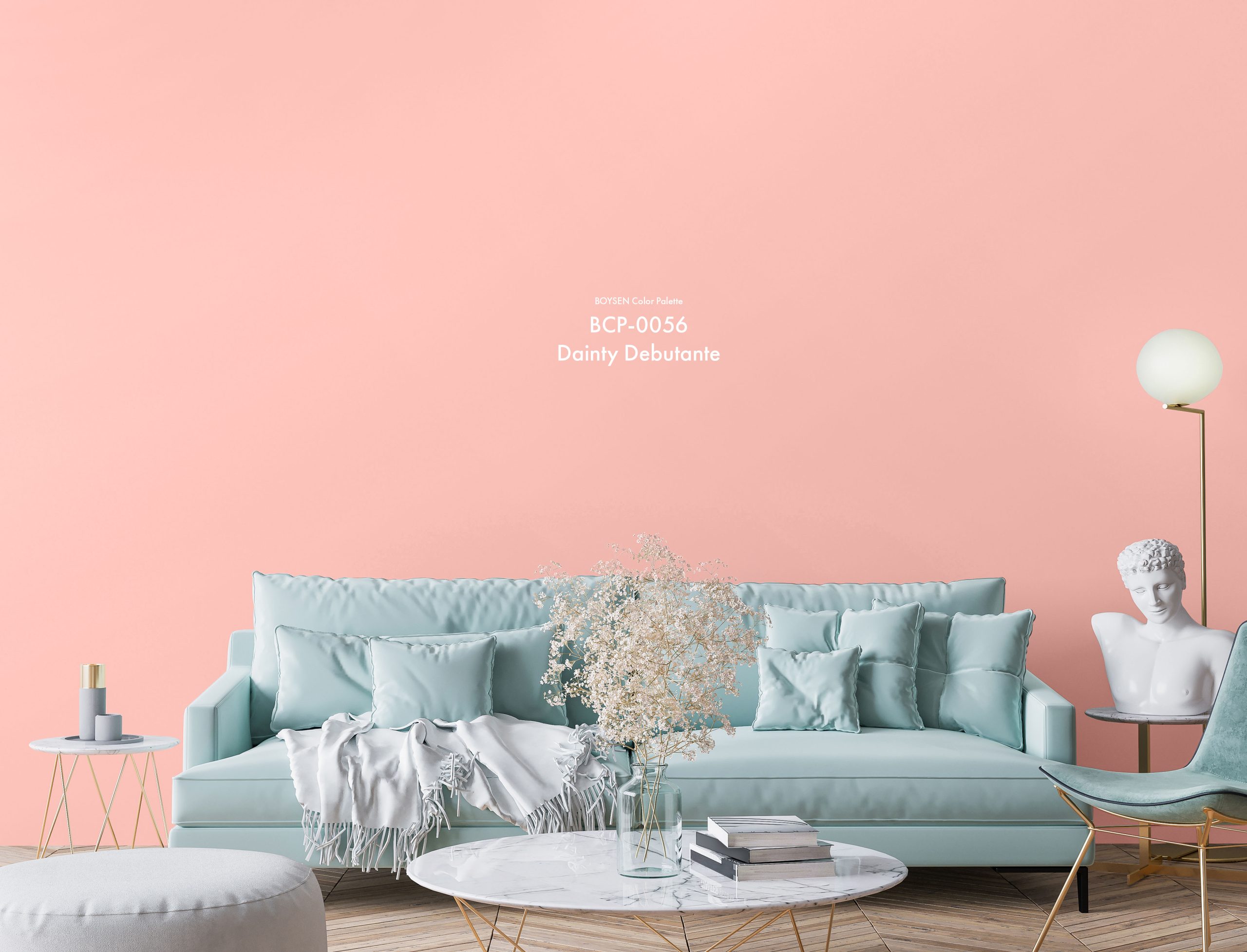 As of writing, pink is still alive and kicking as a sought-after color even years after designers said it was on the way out. Need proof? The latest Apple iPhone models now come in pastel pink—there wasn't one before!
What's with pink anyway? Pink is a warm and welcoming color. It can give you that wash of positivity and good vibes. Have Dainty Debutante in any room in your home and let it work its magic.
BCP-1017 Summer's End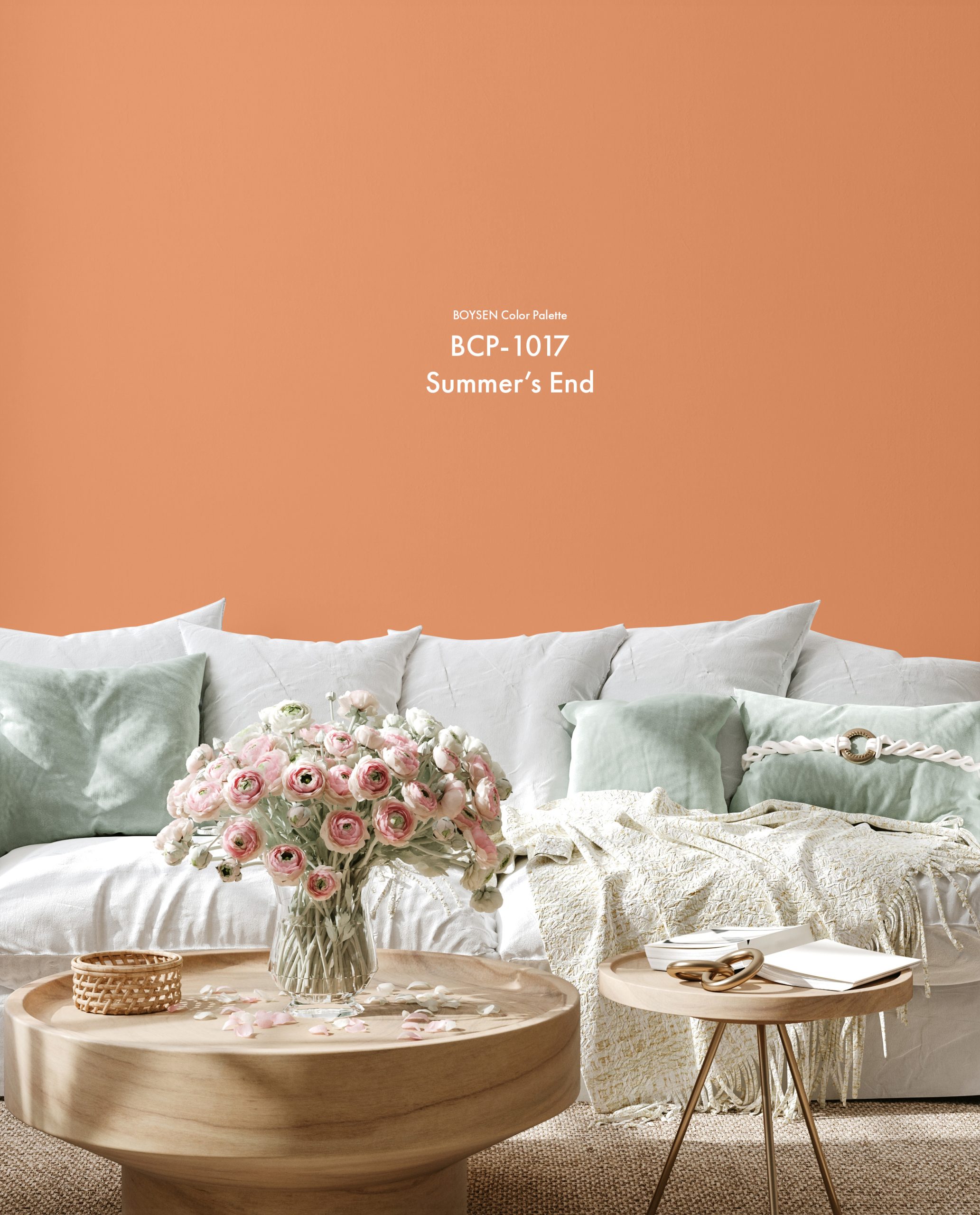 For those feeling a bit more daring, this one's for you. Burnt orange has been rising in popularity recently. Some designers even see it overtaking pink as the new "it" color. We'll have to wait and see to find out though.
"Orange is one of the only colors that can be sophisticated and unpretentious at the same time," says designer Mona Ross Berman in the book House Beautiful: Colors for Your Home.
Get on board and consider Summer's End for your space. It may not be as dark as burnt orange but its orange apricot glow will brighten up any space.
Getting These Colors as Paint
All the colors featured in this blog post can be mixed at Boysen Mix and Match stations (list of locations here). Simply take note of the name and code of your chosen paint color and bring it to a Mix and Match. Capable staff can have it mixed and ready for you in minutes!
As digital swatches can look different from their physical counterparts, remember to ask to see a sample of your chosen color in person too.
If you liked this blog post, subscribe to the Let It B newsletter. We'll send you a short and sweet email every week about paint, colors, and home interiors.