In a world filled with #TeamPuti and Scandinavian interiors, dare to be bold and colorful. Fill your home with the energizing hues of the Move palette from the Boysen Color Trend 2022/23 collection.
What should you expect? Describing the Move palette, the Boysen Color Trend website reads, "The combination of warm and cool hues gives the visual motion to create a playful, lighthearted vibe."
Unleash your free-spirited personality and get a little more adventurous with your choice of paint colors. Life is short! Why be afraid of a little fun, right?
Lemon Pop | BCT21-7618S
Yellow is the happiest color and an uplifting one. It's able to raise spirits and give a boost of energy. This one in particular, with its shade reminiscent of lemons warming in the sun, feels inviting as well. Even just a little bit in a room does a good job of injecting liveliness into the space. Use it as an accent wherever necessary.
Deep Plunge | BCT21-7438S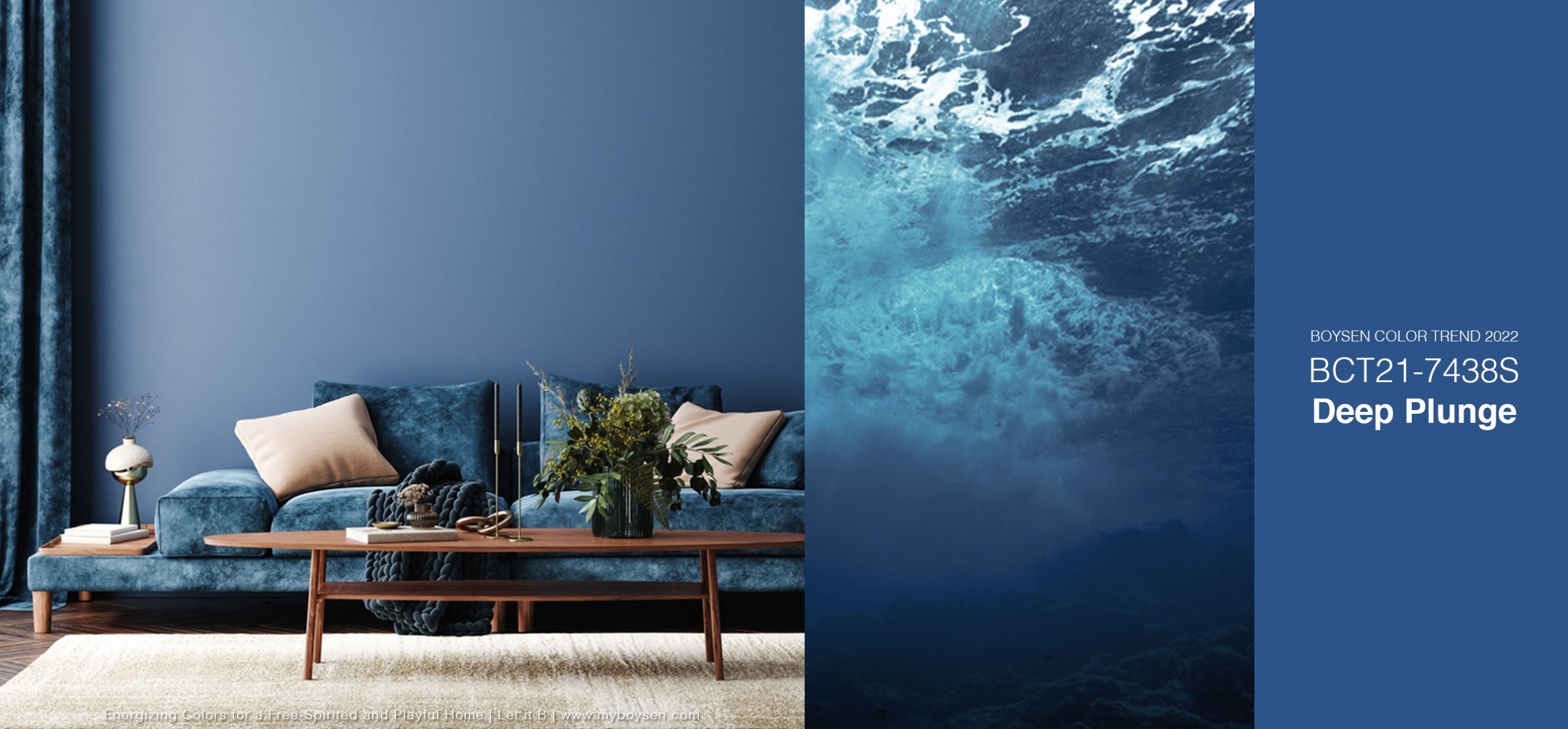 Dive into navy blue. Blues are sometimes given supporting roles and are chosen because they can so easily fade into the background—think of muted sky blues and pale Prussian blues. Deep Plunge, however, is not like these. This blue can definitely stand out on its own as it is so wonderfully saturated. Like the ocean and the sky at night, gazing into it can be mesmerizing.
High Key | BCT21-7208S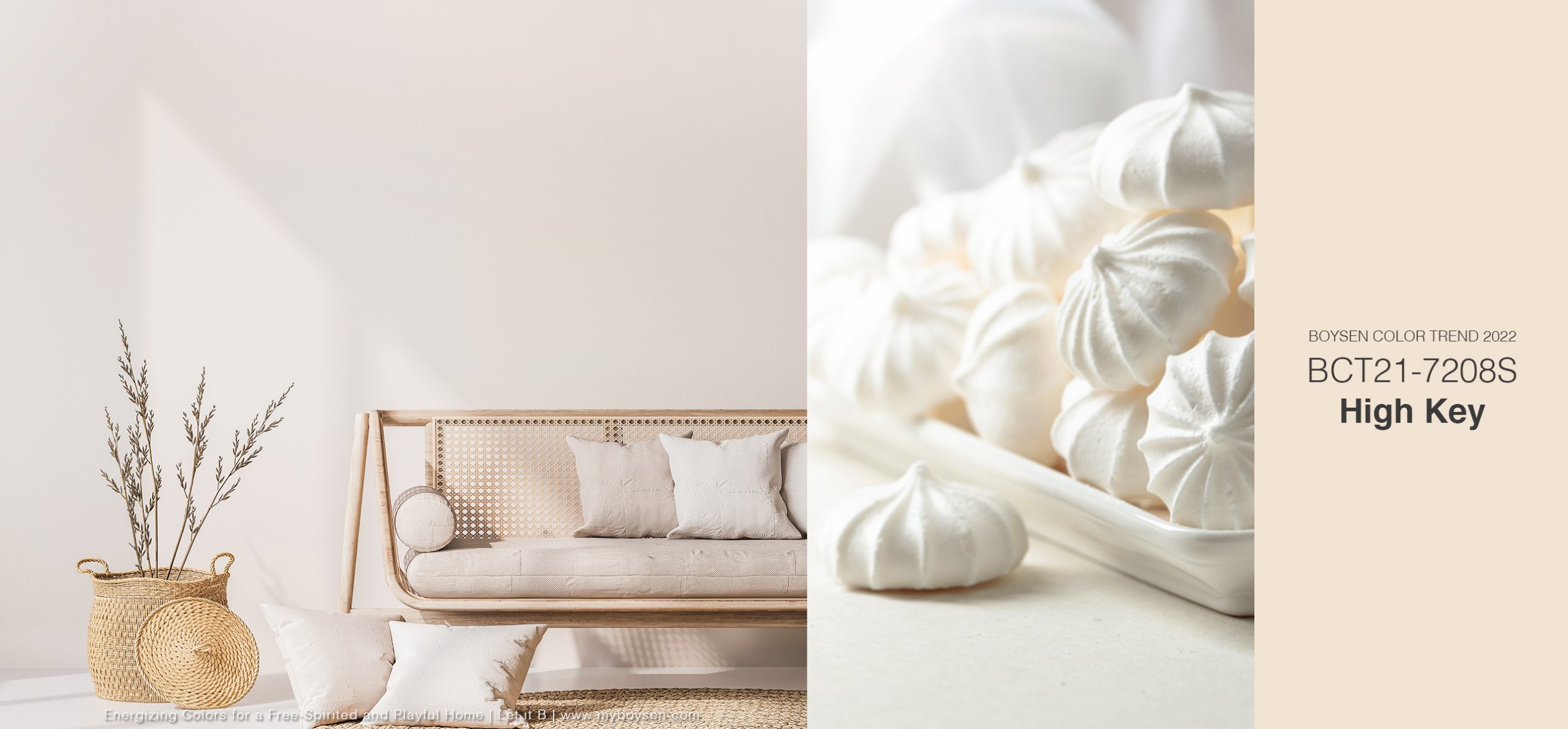 Low-key chic? Nope, high-key chic! Show off your good taste with this off-white paint color in the Move palette of the Boysen Color Trend 2022/23 collection. Too often, pure whites can get blinding and cold especially when it's in large areas of a space like the walls. High Key has that hint of warmth to keep the room cozy. Doesn't it remind you of sugary sweets?
Hey, Grey! | BCT21-7018S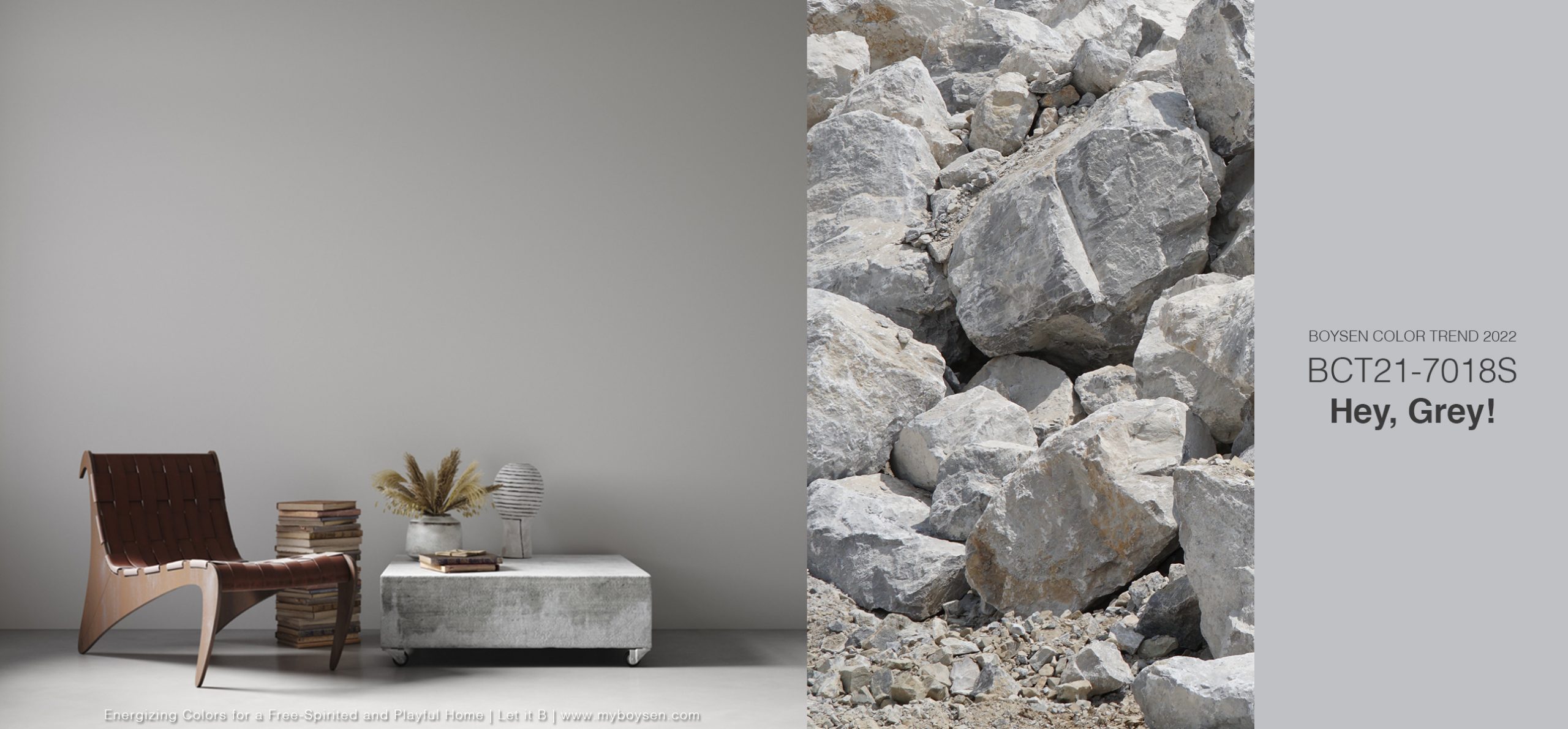 Versatile and ever-so reliable, gray is the neutral color to go for if creams and beiges are not for you. It brings a lot to the table. If you already have bold and striking colors in your space, a neutral color like gray will be able to ground and bring balance to the room. And hey, gray is a trendy color these days too.
Fireburst | BCT21-7739S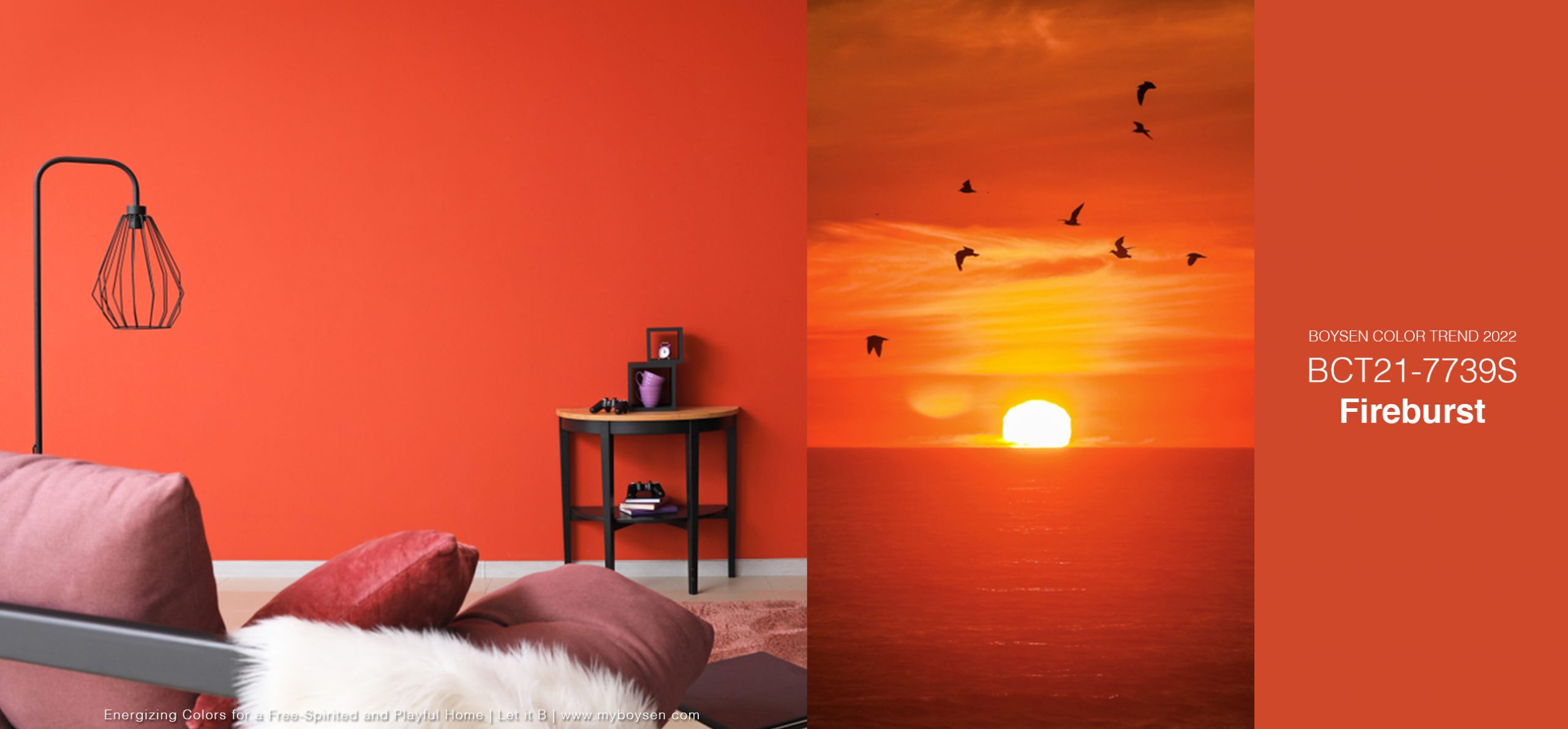 Even a bit of this is enough for ignition. Fireburst is red hot and attention-grabbing. For your burning desire to add oomph to your interiors, this is the one. If something as bold as this hue is intimidating to you, don't worry. Here's where a color scheme comes in handy. And the good news is that we've already done the work for you. Have the other colors in this palette also in the space and it's a surefire winner.
Purple Power Revolution | BCT21-7740S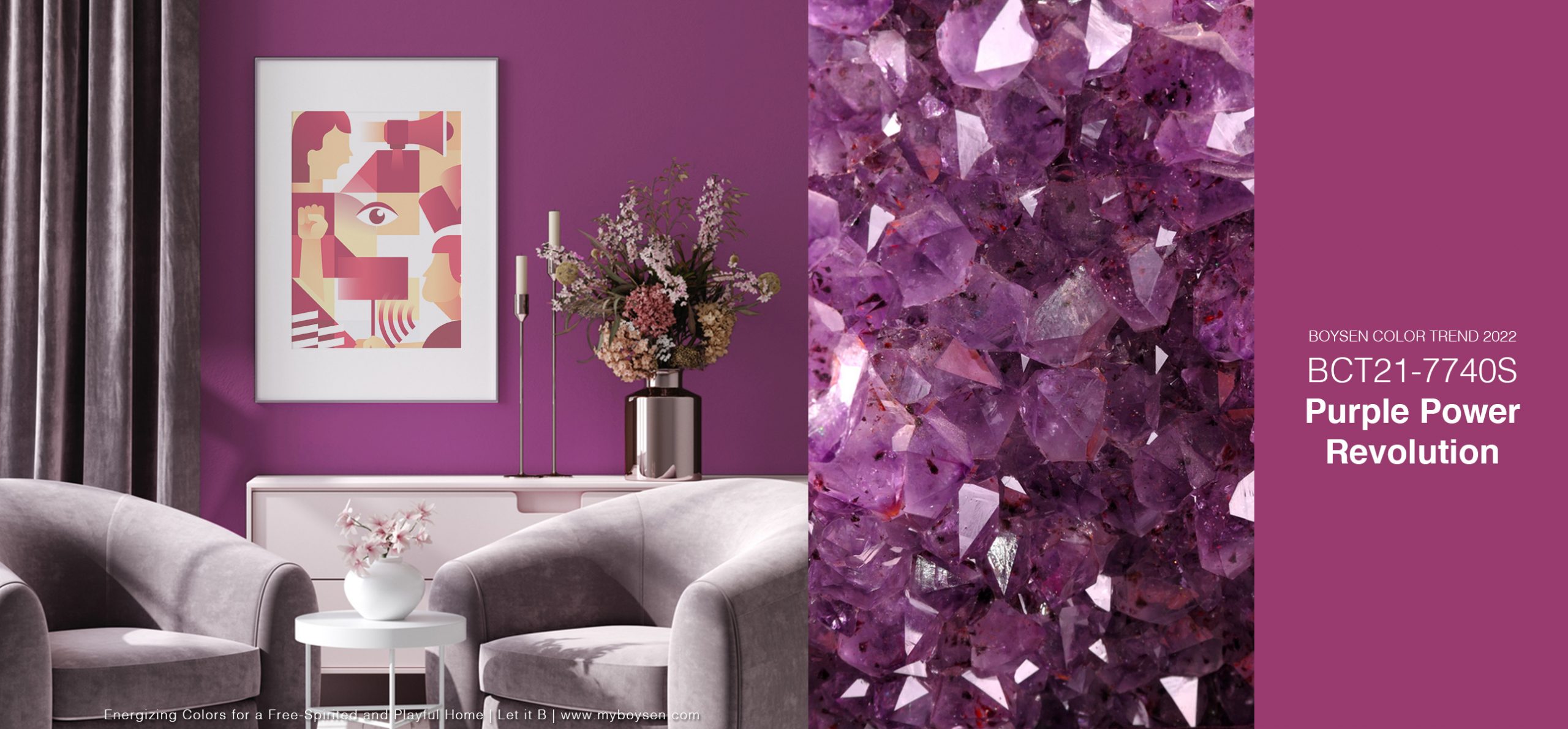 Purple crystals can be powerful stuff. Representing spiritual energy, it's said to strengthen your intuition and your higher sense of self. If you meditate regularly, it can support your focus and deepen your practice. Don't have the crystals? This gorgeous paint color is the next best thing.
Taken a liking to a paint color on this list? You can have all these hues and the others also included in the Boysen Color Trend 2022/23 collection at a Boysen Mix and Match station (find a list of locations here).