The weather these days is so fickle. It's sunny and humid one day, then rainy and humid the next. Meanwhile in other parts of the world, fall or autumn is being welcomed by many.
We made a post and a video two years ago to show how gorgeous the fall colors are! From autumn rusts, romantic russets, to mellow yellows, nature dresses itself up to welcome the season.
We don't have fall in our country. What we do have are rain, typhoon, storm…which may or may not lead to TRAPIK and BAHA!
So for those days when you look at the dark skies with dread because going any place may be very challenging, think of orange goodness that may comfort your tummy and soul. As you make your (perhaps, tortuous) path to your home, visualize the brightness of these orange soups that are hot, savory, and healthy!
Tip: Make your soups during the weekend if you are a full-time worker, divide into small containers after cooling, and freeze.
Carrots That Bring Cheer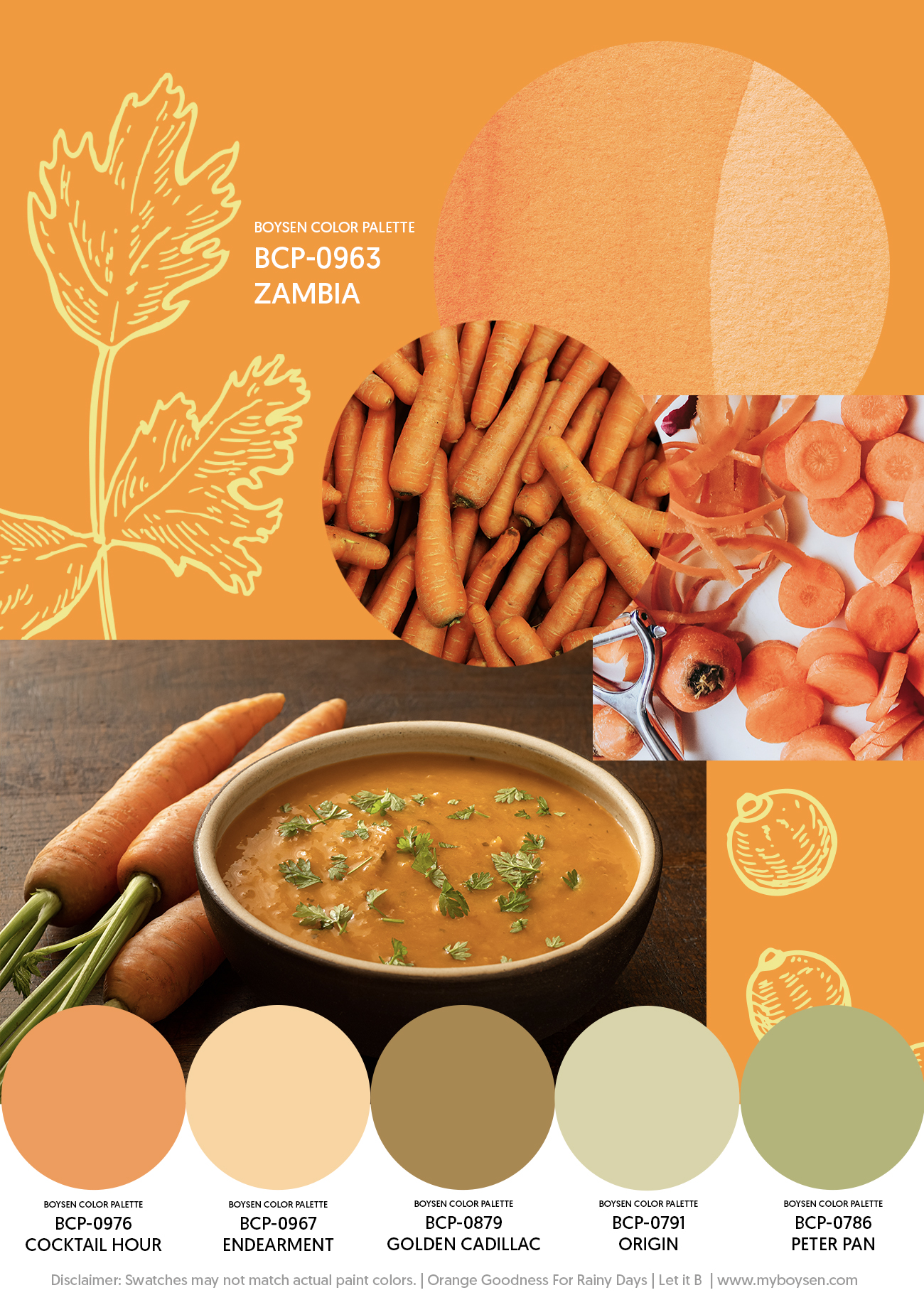 Carrots are root vegetables. They come in purple, red, white, and yellow, but carrots are best known for their orange color. Although most of us just eat the taproot, carrot leaves are also edible. It can be a substitute for parsley or spinach. It can also be a standalone dish. Just sauté the leaves in olive oil with garlic and red pepper.
There are a lot of good carrot soup recipes in the internet, so choose what fits best for you. Some add lemon juice and garnish with coriander leaves, some add ginger, others go for either a Thai or Indian curry, and there are those who like to use a tomato base.
Personally, I prefer to bring out the sweet and savory notes of the carrots by roasting them in a preheated oven at 400 degrees F (200 degrees Celsius) for about 25 to 30 minutes.
Your carrot soup will come out a light orange, especially if you squeeze half a lemon. I squeeze half an orange into the soup. You would need an immersion or stand blender to create a creamy consistency. Dropping in a dollop of Greek yogurt before serving will lighten the soup even more and will make the soup thicker and creamier.
Gourdgeous Pumpkin Soup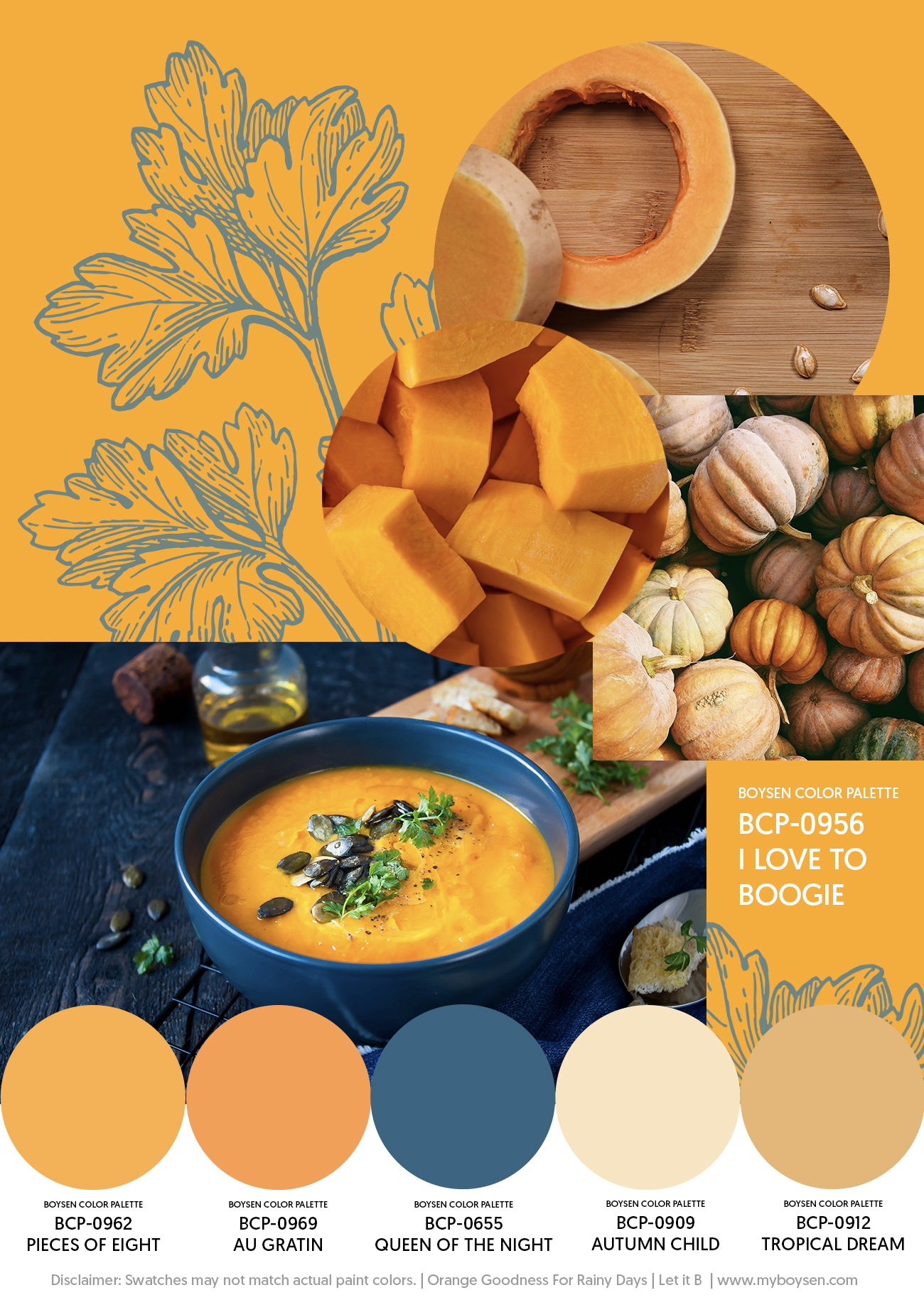 Sorry, couldn't help the pun. But it's so true anyway, pumpkin soup is gorgeous. It's eye candy and healthy, hearty soul food, especially on rainy days.
So instead of carving jack-o'-lanterns, roast your pumpkin in the oven. Preheat oven to 425 degrees F. Quarter the pumpkin and arrange them on a lined baking sheet, cut side down, and roast for 35 minutes or longer, at least until pumpkin is tender when you prick it with a fork.
Just like carrots, roasting the pumpkin will bring out its fa-BOO-losity (oops, I did it again).
My reco is to again find the pumpkin soup recipe in the internet that makes your heart beat faster. You can make your soup as easy or as complicated as you want it.
Sprinkle pumpkin seeds and chopped parsley on top before serving. The muted greens will make the bright orange soup look more inviting, in looks as well as taste.
Creamy and nutritious like carrot soup, pumpkin soup can give your immune system a boost. Good move to protect you from cough and cold. So give this soup a try. Make many servings and freeze the rest for those cold, rainy days when you get home late and hungry.
Supercharge Your Rainy Days With Tomato Soup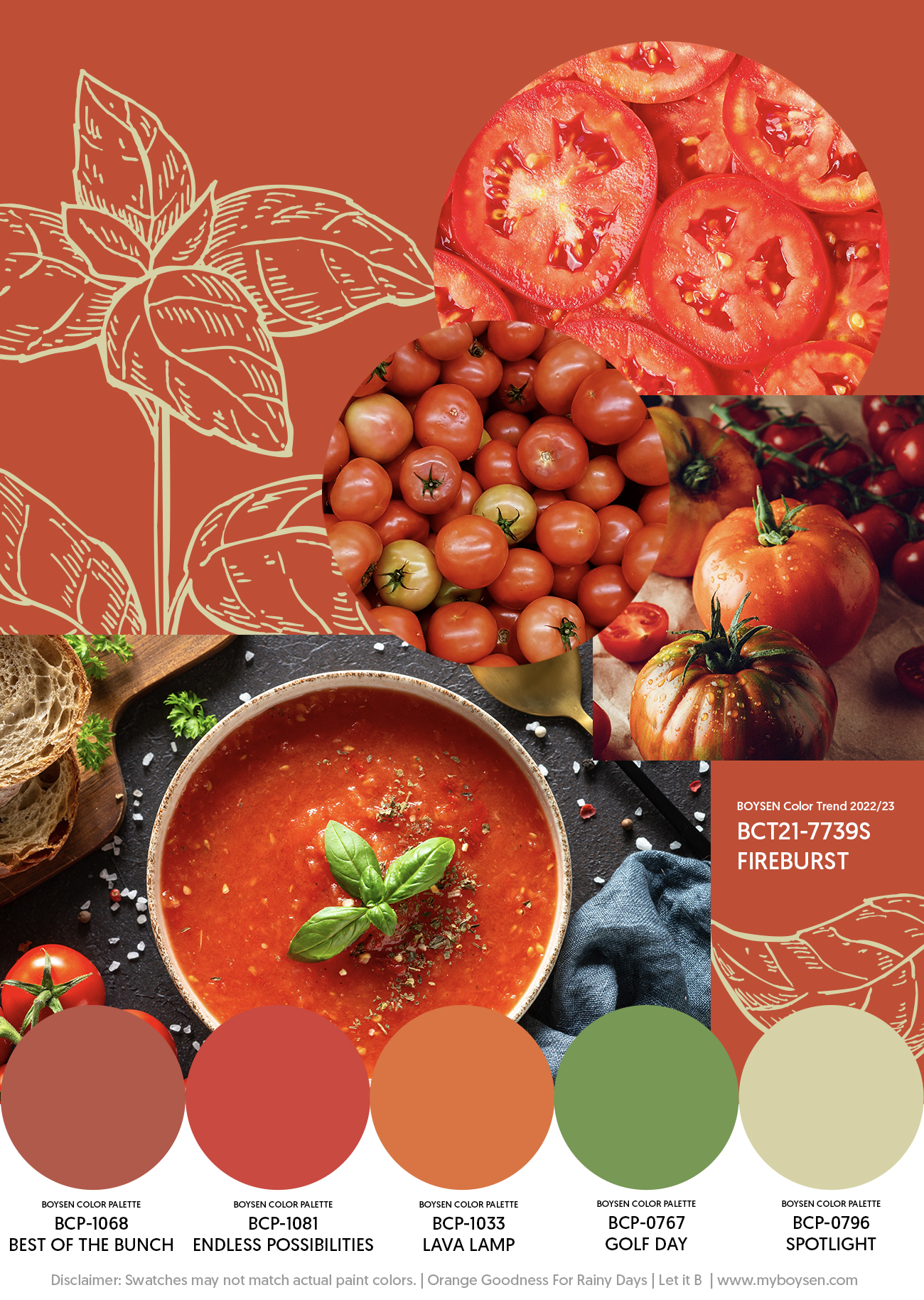 I know you can open a can of diced or peeled tomatoes, and make that into tomato soup. Or you can even buy a ready-made one easily. But believe me when I say that making your own fresh tomato soup from scratch is easy. Knowing what's in your food is also a big advantage, something which you can never have with processed food.
Tomato soup is the darkest soup compared to carrot and pumpkin. Expect it to be red orange.
When I make tomato soup, I prefer those big red juicy tomatoes. Blanch them first to make peeling the tomato easier. Take out the seeds if you like. Then follow your recipe. There's lots in the internet if you're looking for one.
Like the carrot and pumpkin soups, roasting the tomatoes will make the flavor of your soup more interesting. So take time to do that. You can also freeze tomato soup so you always have something hearty and delicious to keep your tummy warm on cold, rainy days.
Add some fresh basil to the soup before serving. Tomato and basil are a match made in heaven. Their complementary colors—red tomato and green basil—will make it look festive and delicious.
More Colors Inspired By Food
For each soup, we made a paint color palette to help you choose more colors that you'd be sure would match.
We've got more articles in this blog about colors inspired by food. Click on the links below.
Choose Your Favorite: 5 Color Inspiration Picks From Food
Take a Bite: Yummy Colors For Your Home
Quiz: Pick A Black-Colored Food To Try This Black Day!
Got A Sweet Tooth? Check Out These 6 Delightful Paint Colors
Subscribe to Let it B so you get updated every time we come up with colorful content.