In the last segment of The Boysen Way, we discussed the possible options for repainting metal roofs. This time around, we'll be tackling the painting systems for metal floorings. The systems we'll be featuring in the article will apply to metal substrates such as steel, stainless steel, and galvanized iron. Using metal for flooring might not be as common in your average household, but we'll discuss the options you have as well. Just in case! Get your game face on. We're diving straight into the Boysen paints for metal floorings!
How to Prep your Metal Substrates
Metal is such as amazing substrate to work with. It's durable, relatively affordable, and can be manipulated to form all sorts of items from structures to furniture! But, it does have a downside to it. It can be a little finicky. Miss one step in your painting works and, boom, you've got rust all over. Fear not, we have some guides for you down below so read up!
✔ Surface Preparation: New Metal Surfaces
✔ Surface Preparation: Repainting Metal Surfaces
Painting Systems for Metal Floorings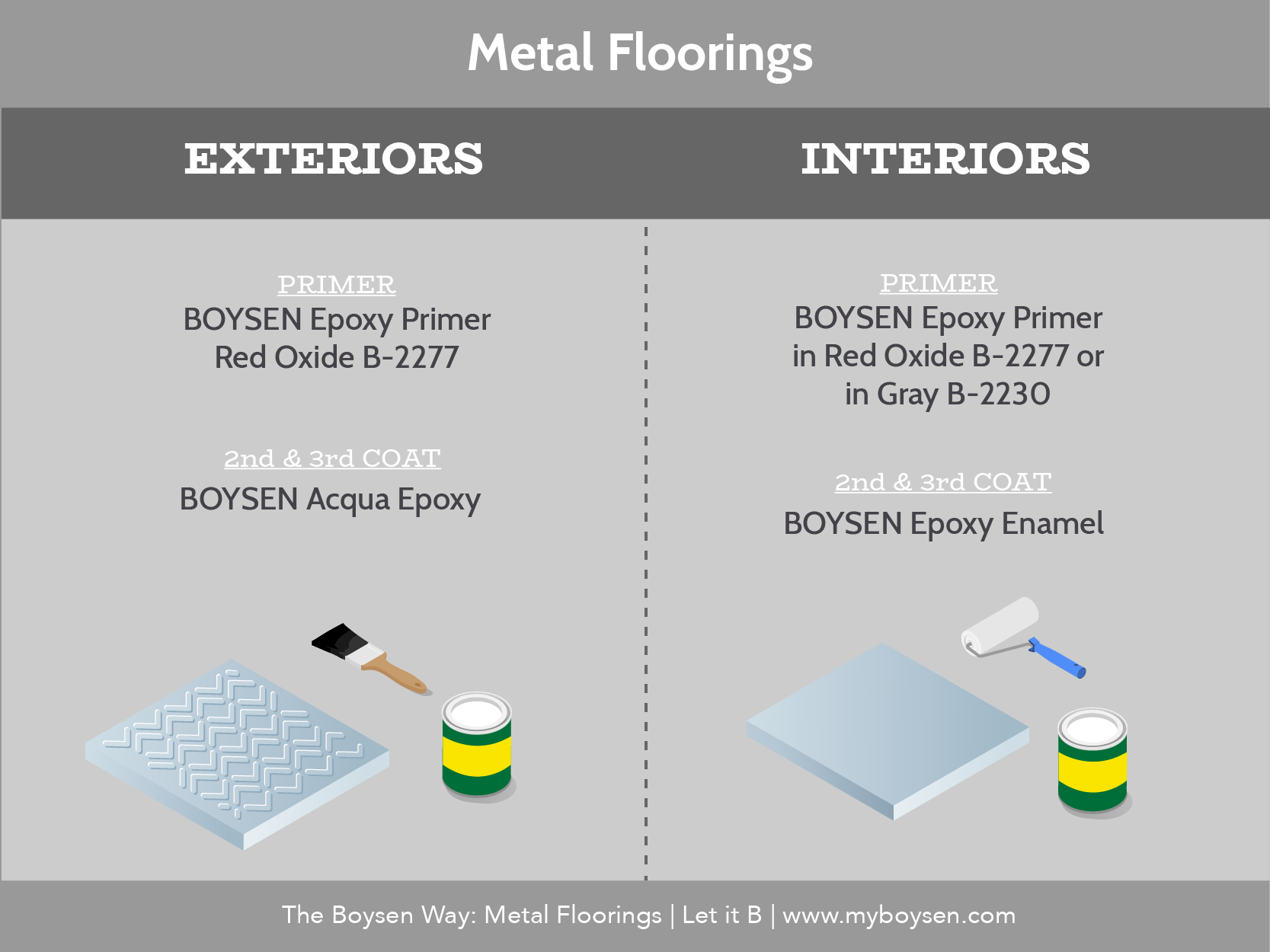 Before we start, please take note that these systems are suggested for commonly used metal substrates such as steel, stainless steel, and galvanized iron. If you're working with a different type of metal, you can contact our technical service department directly for specific projects. (Hotline: 8364-9999) Just putting it out there!
Now what are the Boysen products for metal floorings? You have two options here depending on where your substrate is located, you can either use Acqua Epoxy or Epoxy Enamel. If the metal flooring you're planning to repaint is located outdoors, better go with Acqua Epoxy. It's a water-based acrylic epoxy paint that has great solvent, chemical, and stain resistance. Just a side note, it's important to read through the material preparation for Acqua Epoxy. It has a few extra steps before you can start painting! You can read all about it in the link above!
Look down below for its available colors! It has some nice neutral shades and some fun ones as well.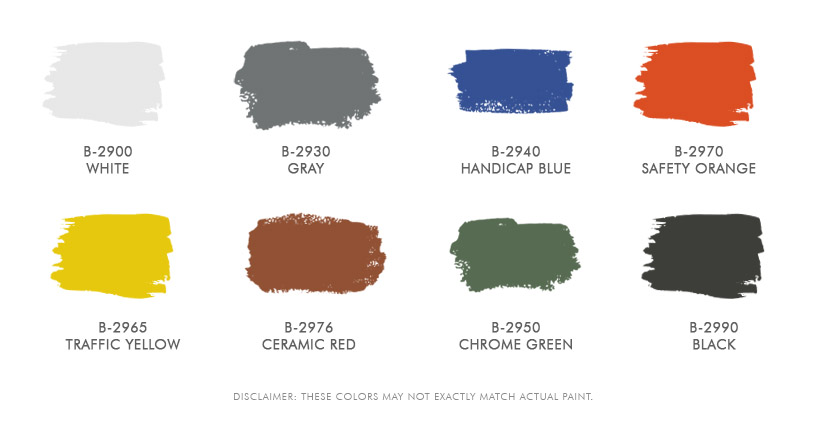 You can still actually use Acqua Epoxy if the metal flooring you'll be painting is located indoors, like the flooring of a covered garage or work shed. Bonus point: it's relatively low in odor compared to the alternative! But, if you're looking for something more long lasting and durable, go for Epoxy Enamel. This is a two-component, epoxy-polyamide system that is formulated to have superior chemical resistance. It also has a lot of colors to choose from!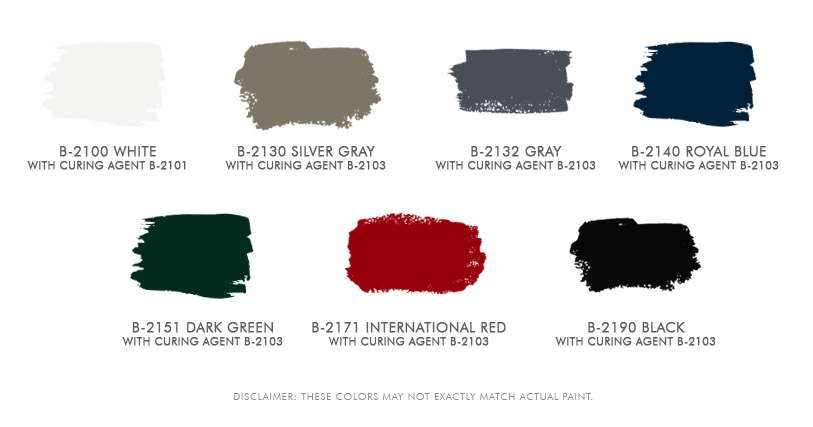 These two products are just a little bit more complicated than your usual latex paint. It's a good idea to seek the help of a professional if you want to repaint your metal floorings with these! Lastly, always remember: Foot traffic abrasion resistance fully develops after 3 days of curing. For heavy-duty applications, allow 7 days of drying. Patience is a virtue, my friends. Tape the area off, put up a sign, alert your family of the newly renovated floors!
In Conclusion
Don't forget to give your floors some love! These are often the most overlooked and most battered parts of our houses. Try to recall all the times you dropped something on it, or if you own pets, how many times Brownie took a wee right there. Still on the fence about something? Send us an email at ask@myboysen.com. We're always happy to help!