Shopping platforms, online and brick and mortar stores, Tiktok, IG, FB, Pinterest—wherever you look, you will find pastels. They are everywhere coloring many things like clothes, furniture, home appliances, accessories, food, packaging, even cars or the traditionally steely-looking IT devices. Colors—like pale lemon, sky blue, baby pink, pistachio green, mint, seafoam, apricot—are now entering the domain of adults and not just spaces for children. A reason for this trend may be that the times call for the joyful energy of pastels, They're like kryptonite to the dismal and challenging reality in the many aspects of life that we face nowadays.
Pastels Defined
Pastels are pale tints of primary and secondary colors. The more subtle tints are achieved by mixing white with the bright colors.
Here is a blog post about how to use Boysen colorants, which can better explain the effect of adding white to primary colors. The ideal paint-to-colorant ratio in color mixing for Boysen products is 1:16, for example, mix 1 liter of colorant to 16 liters of white paint. Watch this video.
Using Boysen colorants is a way to come up with your very own color, a signature hue for your home. Just don't forget your formula (proportions of colorant and white paint), so that you can mix more paint should you run out before your painting project is finished. It's best though to mix enough cans of paint for the whole project. Click on this link to know how you can calculate how much paint you would need.
If you can't be bothered mixing your own paint color, Boysen has thousands of pastels you can choose from.
Joyful Pastels
The energy of pastels is joyful, bubbly, warm, and fresh. Happiness all around. Pastels also feel youthful and fun. They are the color choices for children's rooms. But now they are found in the world of grownups. It's about time that we use these colors again.
Pastels were very fashionable in 18th century France with the rococo style. It's an interior style that is lavish, extravagant, asymmetrical, highly ornamental with frescoes, gilding, and scrolling curves. It reminds me a bit of a wedding cake with all the intricate details, like fondant appliqués, edible metallic foil, and delicate sugar flowers.
Of course, the use of pastels in interiors today is no longer done in the embellished rococo style favored by the French aristocracy centuries ago. The contemporary interior style rules, and pastels are the icing on top.
Soft Pastels in Interiors
To give you an idea of how pastels can uplift the mood of home interiors, here are photos that may inspire you to consider using these soft colors instead of the usual light neutrals white, beige, and gray. If you don't want to commit to painting pastels on a wall or walls, you can use pastels as colorful touches in your home instead, as described in Colorful Minimalism.
Gentle Living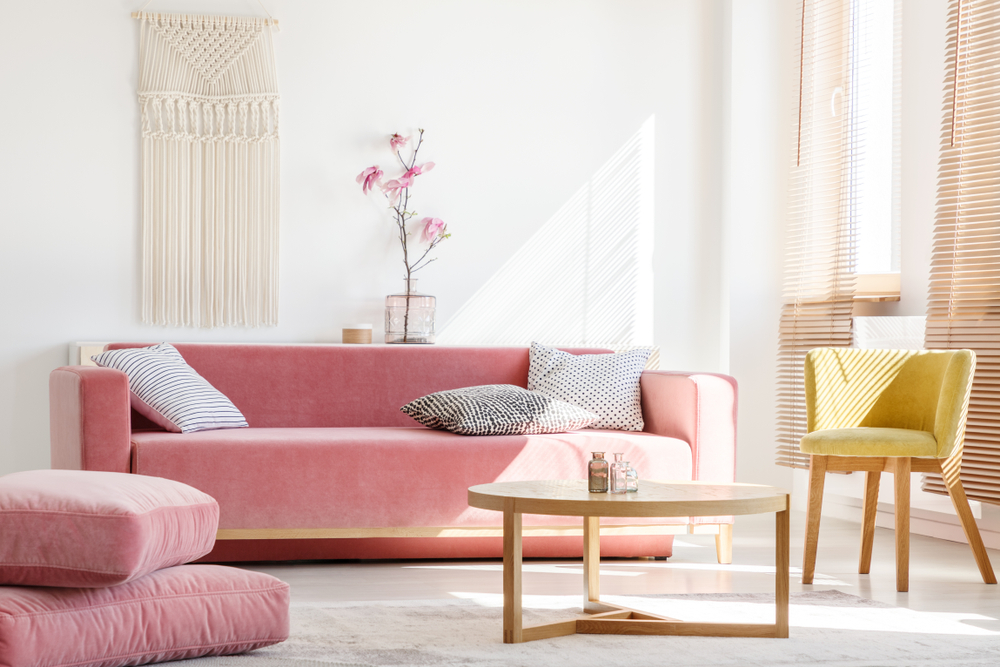 Imagine that the minute you enter your front door, you are embraced by the positive vibes of your pastel living room. Inspirational speakers and lifestyle experts encourage the shifting of your internal gears from a possible stress environment at work to a more relaxed mood when you're at home with your family. They say this makes for a balanced life. If pastels can help you make the shift, then why not?
Kitchen Chic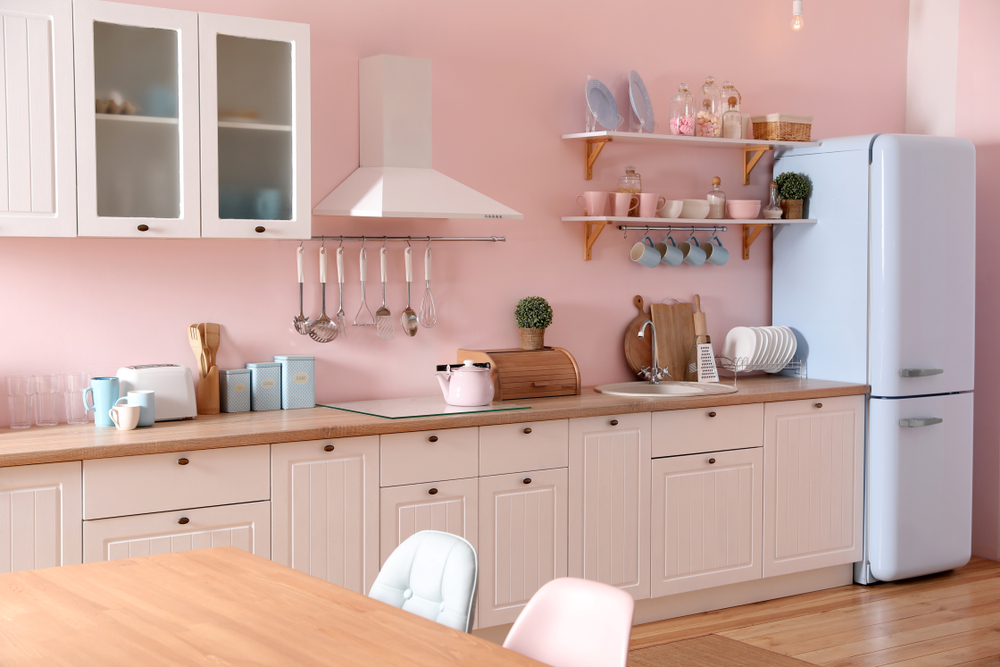 Take the drudgery out of the daily meal preps by having a kitchen that just puts you right in the mood to prepare food for your family with a lot of mindfulness and love. If you haven't seen the movie "Like Water for Chocolate" yet, I suggest you do so. It may help bring back a sensuous appreciation for cooking and food.
Sweet Dreamland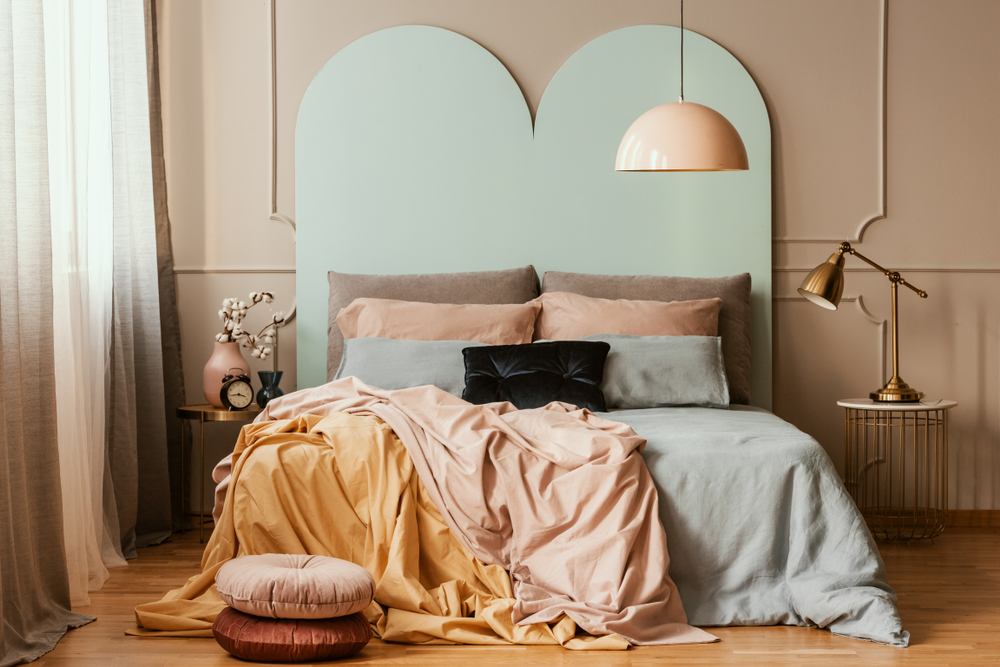 Delight in the lightness of pastels in your dreamy bedroom. It may be the catalyst to get you to bed when you feel sleepy instead of trying to keep awake watching the nth episode of a gory series in Netflix. Remember to keep your bedroom TV- and phone-free. If there has to be blues, then let it be the sky blues of the bedroom rather than the blue light of your gadgets.
Bubbly Freshness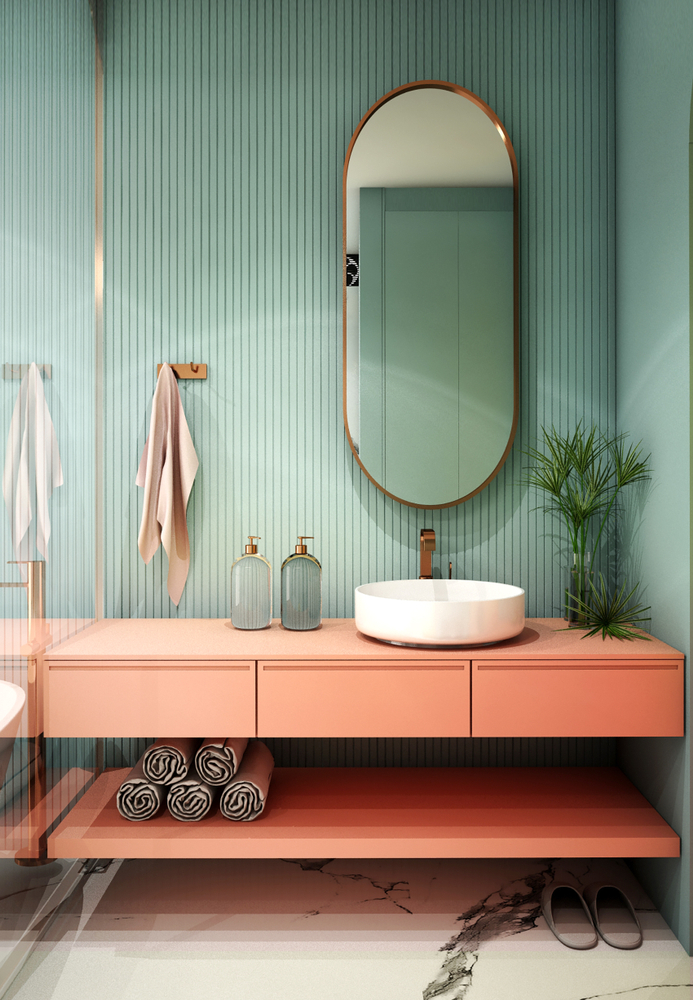 Elevate your bath-time routine to a luxurious spa experience by creating a bathroom fit for a queen (or king). Sleek bathroom fixtures and accessories are de rigueur. But make sure you have the proper storage for your beauty and skin care pots, tubes and bottles of prized elixir that would keep you looking young, moisturized, and poreless. If the 10-step regimen does not work, you can always filter your way through your digital world. Or you can always think that as long as you are young at heart, you will always be young. Start feeling youthful by introducing pastels in your bathroom.
Cozy Getaway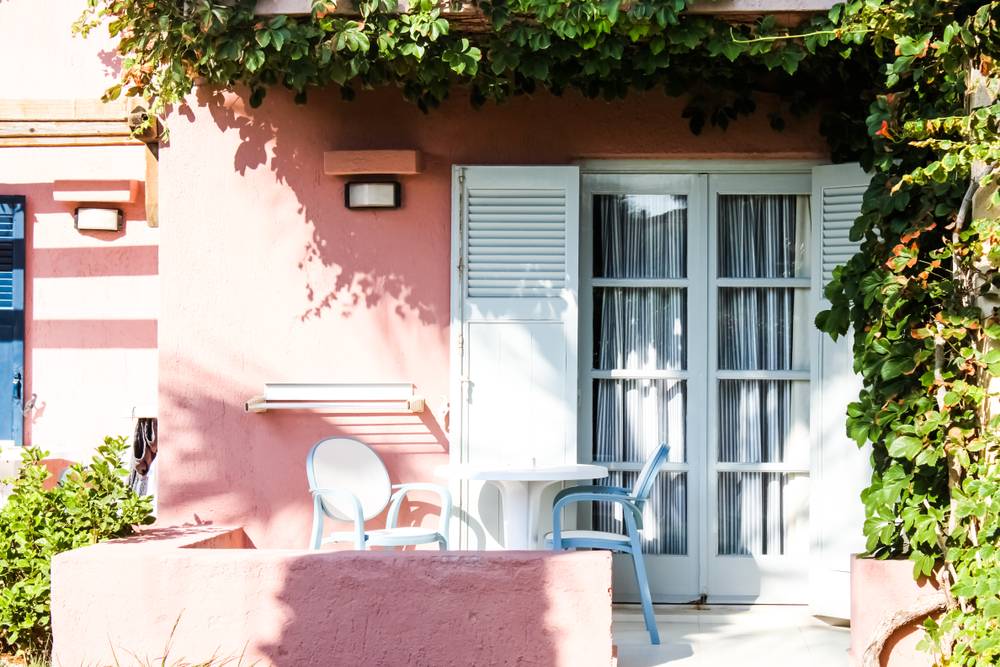 Paint your balcony or terrace with uplifting pastels and ask God for sunshiny days. Have your very own cozy nook with the vacay feels in your home. Best to do this while the price of gas everything is on the up and up. You still can have your flights of fancy with that customary coffee in the morning and cocktails at sundown.
Where to Get the Boysen Pastels
Visit The Color Library, Boysen's first-ever concept store. It's a trendy and instagrammable gem of a boutique where you can browse color swatches called Colorbooks, and buy 200 mL or 1 L containers. It's located at the MOA Square Level 2, MOA Complex close to IKEA.
The Color Library has just over 1,300 paint colors available. If you want a wider selection, go visit any of the Boysen Mix and Match Stations in these locations.