Your home's exteriors are what guests first see when they come to your home. Why not make a good impression and give your gate a fresh coat of paint? We've got Boysen products that can get the job done well and beautifully. Here are the paint products we recommend for a metal gate.
Note: If you're repainting, make sure to follow the proper surface prep procedure of your chosen product. Some paint products in this list may require you to strip your metal surface to bare prior to repainting. You will also need to address any rusted areas before painting. Find a guide here. 
1. Boysen Quick Drying Enamel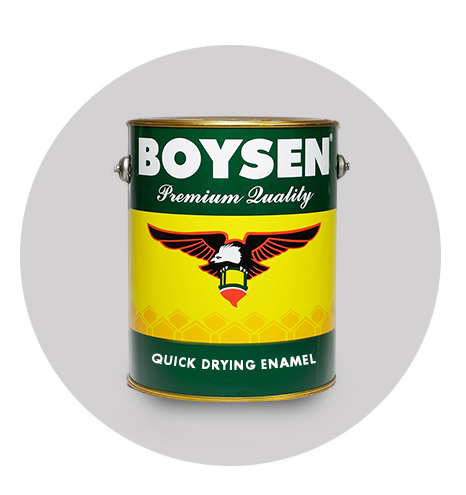 You can't go wrong with Boysen Quick Drying Enamel for metal (and wood!) surfaces. An alkyd-type enamel paint, it is exceptionally durable. Suited for both exterior and interior surfaces, it's made to be long-lasting so your paint will look good for years to come. It will stay put whether it's sunny or rainy.
And, as in the name, this paint product dries to the touch within hours and you can already apply another coat after half a day. With that said, remember to wait for the paint to cure for at least 3 days (a full cure will take 7 days). It may be dry to the touch but it will need time to fully harden and withstand everyday wear and tear.
Boysen Quick Drying Enamel comes in a glossy finish in many readily-available colors. If you can't find the color you want, you also have the option of mixing your own paint color using Boysen Oil Tinting Colors. Keep in mind that because this is alkyd-type paint, there will be a noticeable chemical smell compared to when you're working with water-based paints
2. Boysen Roofgard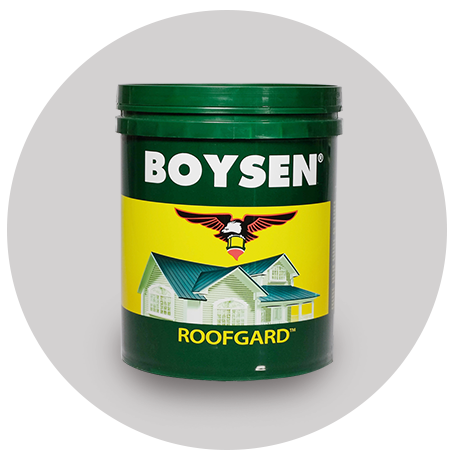 Water-based paint products are the most newbie-friendly. They're easy to work with as they don't have a strong chemical smell. Clean-up is easy as water is enough. No need for thinners!
So, if you're new to painting, a water-based paint product, like Boysen Roofgard, is an excellent choice. It's used for roofs but it can also be painted on other metal surfaces like gates! An acrylic paint product, it is specially formulated to be long-lasting and durable. It has excellent adhesion to surfaces it's applied on, and its thermoplastic film remains flexible over time without cracking and peeling. It's also resistant to rust and corrosion—exactly what you want for a metal gate.
Like Boysen Quick Drying Enamel, Boysen Roofgard also has a glossy finish with a variety of readily-available colors for you to choose from.
3. Boysen Acqua Epoxy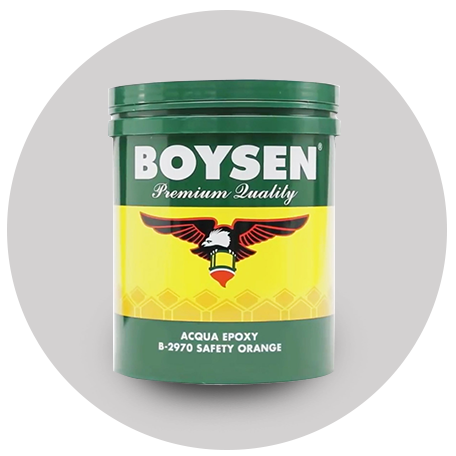 Boysen Acqua Epoxy is popular for use on concrete floors like garages, but it can also be used to paint on properly primed metal surfaces. This product is a water-based acrylic epoxy. This gives it superior weather, chemical, and stain resistance. Reliably durable!
Because it is an epoxy product, it comes in two containers that will have to be mixed prior to application. When working with 2-component paints like this one, make sure you take note of the product's mixing ratio, induction time, and pot life. You'll need to keep these in mind while working so you achieve the intended results. You can learn about using epoxy paint products here.
Another water-based product, you can clean any messes after painting with just water. You'll be able to find Boysen Acqua Epoxy in several readily-available colors in a semi-gloss finish.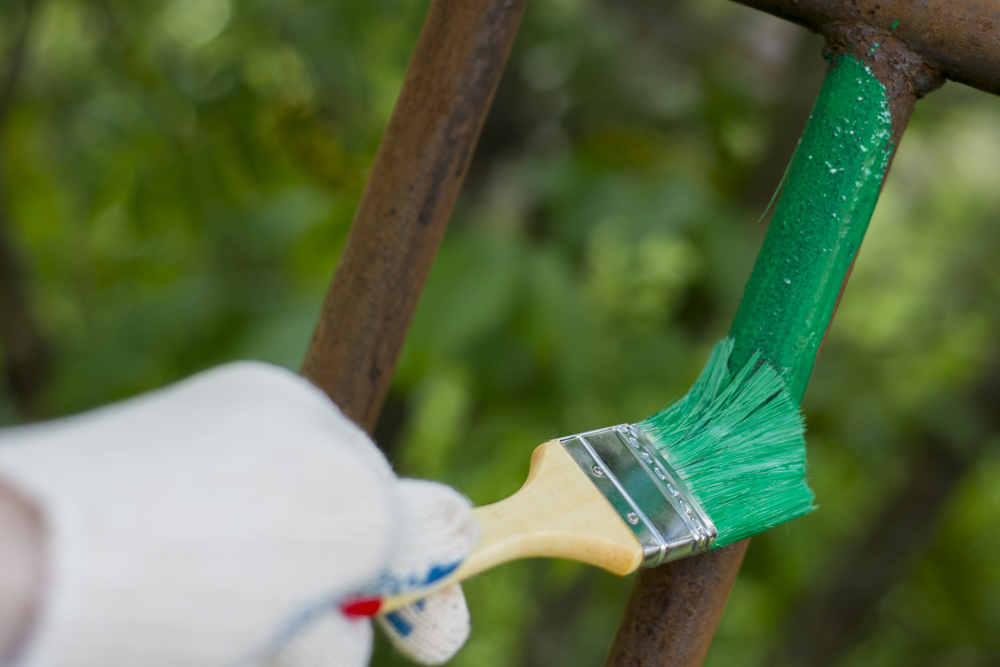 For the product guides of all the products above, you'll be able to find them on the Boysen website and the Boysen app. Happy painting!
For questions and inquiries about Boysen Products, feel free to reach out to the Boysen Technical Department at ask@myboysen.com. You can also call (02) 8363-9738 local 413 to 418 during office hours for a free consultation.